Member Discounts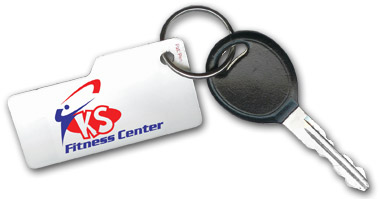 Carry your KS Fitness Center membership card
wherever you go for area discounts!
Discounts with Your KS Fitness Center Membership
Your KS Fitness Center membership card gets you more than entry into our state-of-the-art facility and access to more than 60 weekly hours of professionally lead exercises classes — many area businesses have partnered with KS Fitness to provide our members specials and discounts, just for presenting your KS Fitness Center membership card!
Show your KS swipe tag and receive a courtesy discount at the following businesses!!!
Mia World Cuisine and Sushi Bar

—

20% off

1214 Rt. 37 E. 9 (next to Bob Kislins)

Subway

—

10% off

Ocean County Mall ONLY

La Beaute Salon and Spa

—

10% off

1311 Rt. 37 West, 732-557-6688

Rockfella's Italian Bistro

—

10% off

Fisher Blvd. (next to Eckerd)

Nobi Japanese

—

10% off

T.J. Maxx Plaza

Tiffany's

—

10% off

Rt. 37 East

Attilio's Pizzeria

—

10% off

Rt. 166 & Walnut St.

Toms River Diner

—

10% off

Rt. 37 East

Simply Sun Tanning

—

10% off packages

Seacourt Pavilion

PNC Bank

—

Free checking & first checks free

37 W & Wrangle Brook Rd.

Creative Memories Scrapbooking

—

10% off

732-349-9469, 732-814-6687

Awesome Pro Wrestling

—

$2.00 off children's tickets

For tickets, www.awesomewrestlingonline.com, 732-606-6306

New Star Massage

—

10% off

884-A Fischer Blvd., 732-270-6680

Superior Power Washing

—

10% off

10 Princeton Ave. Lavallette, 732-841-2400

Rich Anderson Custom Murals

—

10% off

richarddanderson.com, 732-505-5456

Allied Home Mortgage

—

Free appraisal & discount pricing

96 Village Center Dr. 1-800-823-9953 or 732-600-9953

Sophia's Bistro

—

10% off

K-Mart Shopping Center, Rte. 37 732-286-2566

Emilia's Pizza City

—

10% off

1815 Route 37 E. 732-929-0550

Athen's Grill

—

10% off

1222 Route 166, Stella Plaza 732-349-2009

Dan's Home Improvements

—

10% off

732-279-6121

Yokohama Sushi & Hibachi Steak House

—

10% off

506 Brick Blvd. 732-262-8188

Denise Danielle Dance Studio

—

$35 Registration Fee Waived

732-920-8785

Atlantic Coast Lawn Sprinklers

—

10% off

732-920-8785 Ask For George

Ocean County Massage Institute

—

10% off

226 Route 37 West 732-286-0599

RJ Custom Home Services

—

Free Estimates and 10% off

732-279-3219
CLUB HOURS:
CHILDCARE:
Mon—Thu
4:30am - 10:00pm
8:30am - 12:30pm &
4:30pm - 8:00pm
Fri
4:30am - 10:00pm
8:30am - 12:30pm
Sat
7:00am - 7:00pm
8:30am - 11:30am
Sun
7:00am - 5:00pm
8:30am - 11:30am